BotEyes-Mini Telepresence robot differences
BotEyes-Mini is telepresence robot with WiFi video surveillance camera
BotEyes-Mini Telepresence robot users can use the same instruction as for BotEyes-Pad, below we give only the differences. BotEyes-Mini use CamHi application for camera control. It is well-known application, so you can find a lot of Youtube videos about it, using keywords "camhi setup". After installing camera tilt it down by hand to see the robot chassis.
Attention! BotEyes-Mini is best fitted for using with desktop computer, because it uses two application: CamHi (HiP2P) and web browser on the same screen. But you can use it on tablet or smartphone too if you will use Split Screen mode, as it was described in paragraph "Using Skype". To use BotEyes-mini you need two independent applications: one for tablet camera and another for robot movement control. Therefore, robot control is possible only on those iOS-devices that allow opening and seeing two applications simultaneously. This mode in iOS is named "Split View" and available on iPAD only starting from OS9 version, in model iPad Pro, iPad Mini 4 and iPad Air 2.
So, below we assume that you have iOS9 or above and it is installed on iPad.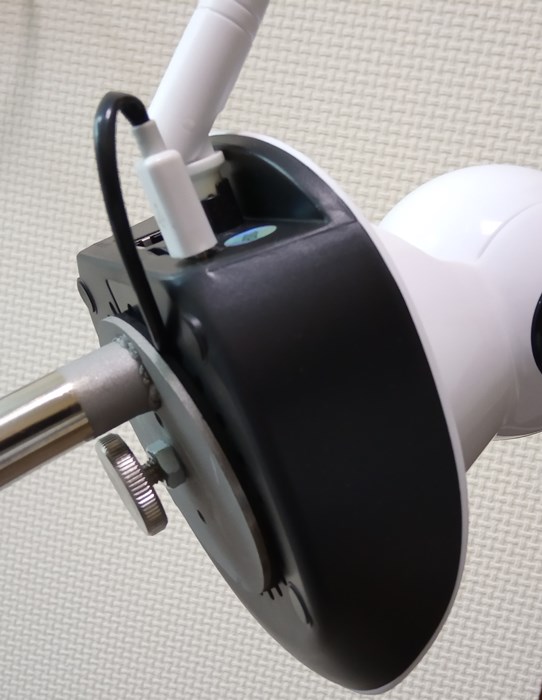 How to open the page with robot control circle
Register and login as it was described above. After login you will see this page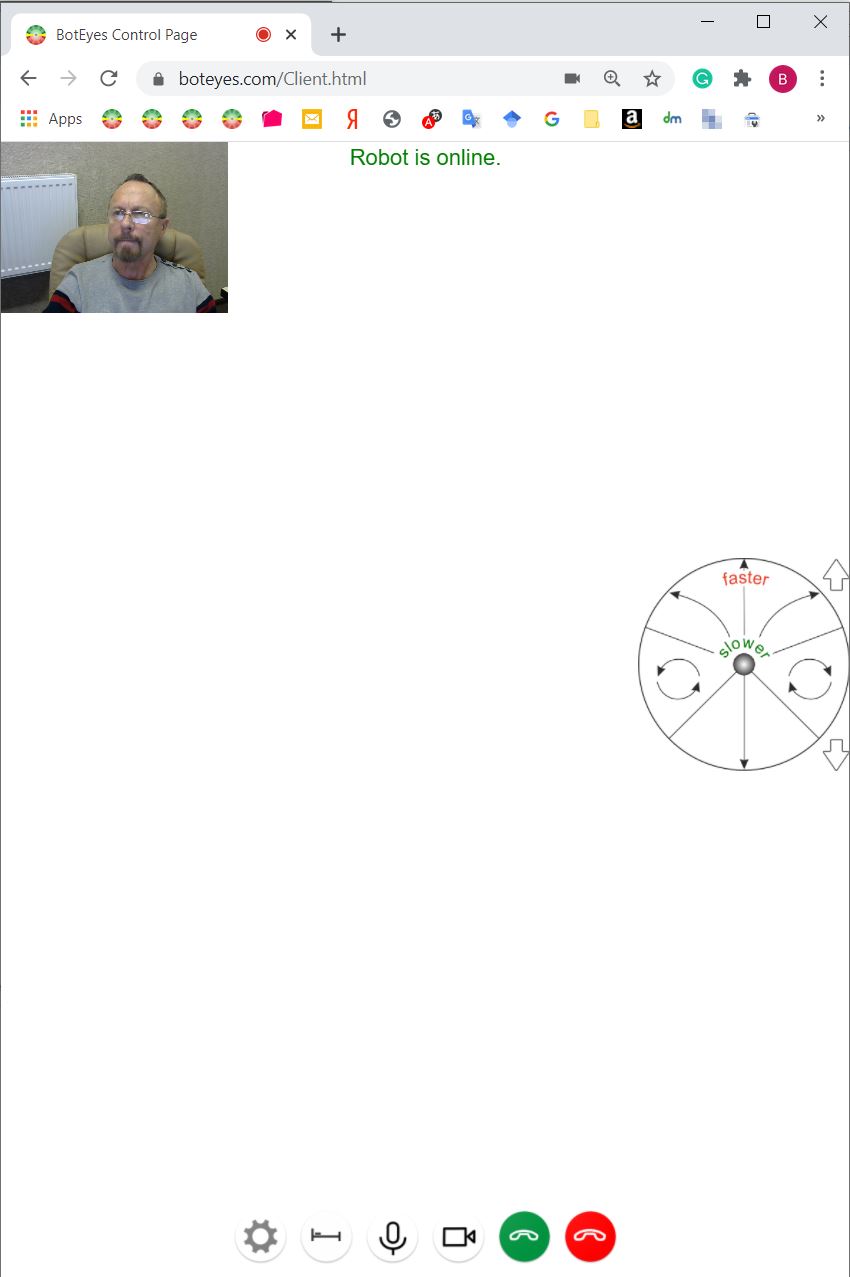 Press "gear" button on the bottom-left of the page and press "Set for BotEyes-Mini" button in "Setting" page.
If you want to refuse BotEyes-Mini settings, click "Reset to Defaults" button.
Press "OK, go back" button and login again. Now instead of above you will see small window with telepresence robot control circle: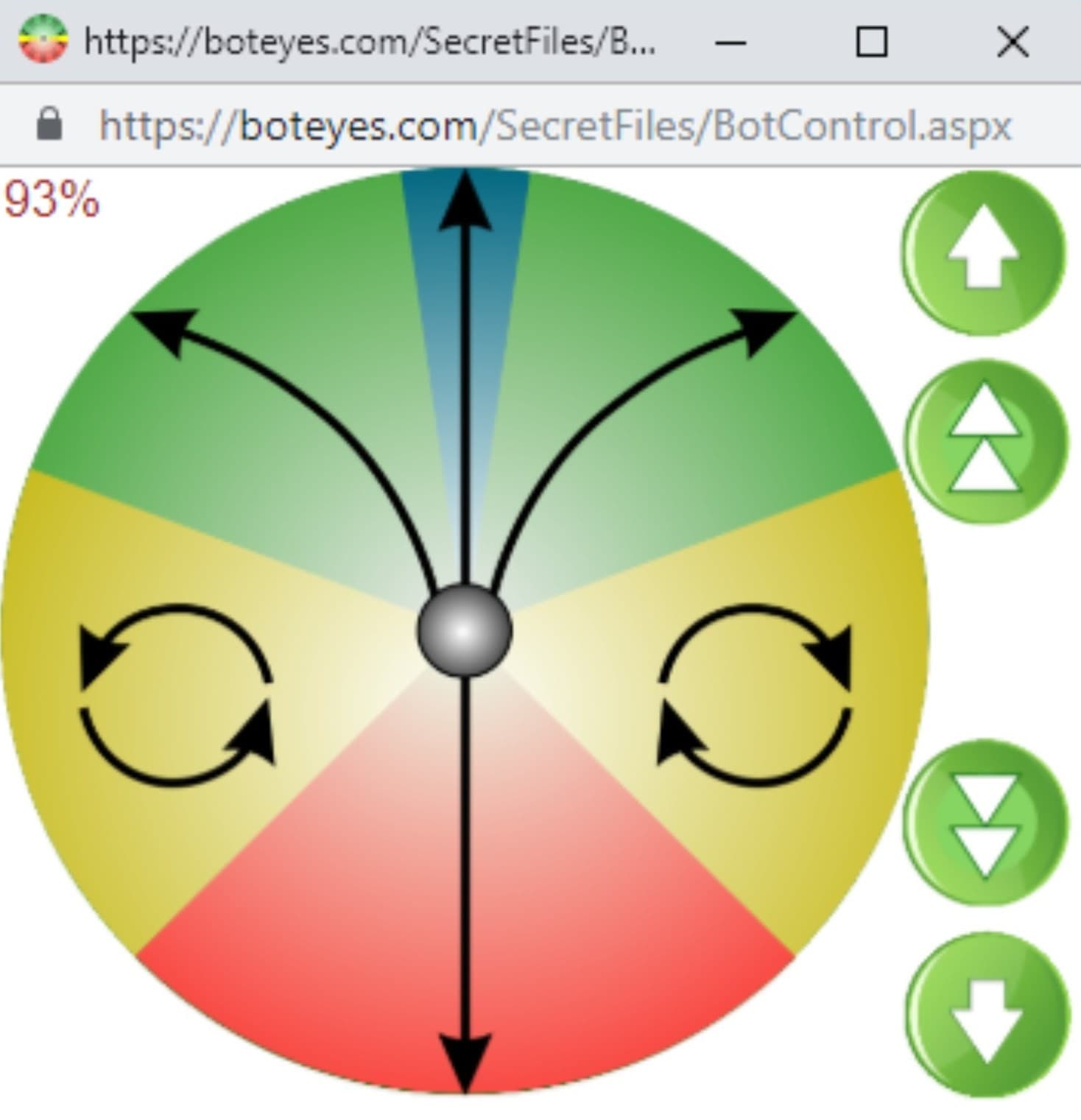 How to control telepresence robot BotEytes-Mini, see BotEyes-Pad advices.